This is one of my favorite true stories of all-time.
We shared it on Bow Ties when I saw it, but wanted to share it here because it was recently announced that it is going to be made into a major motion picture. It's the story of Arthur, the dog who crossed a jungle to find a home. And of Mikael Lindnord who, with his team, took him home. From ESPN's SC Featured:
It'll probably be the best 14 minutes you'll spend today (There might be a longer version out there, which is worth seeing). It's absolutely beautiful. I've watched it many times and cried from the start every time. But spoiler alert, it has a happy ending (I tell you this cause I won't watch animal stories that don't have a happy ending!). I even read the book…and I never read.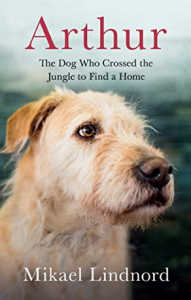 The film will be called Arthur the King and will star Mark Wahlberg.
https://www.hollywoodreporter.com/news/mark-wahlberg-star-true-life-dog-tale-arthur-king-1227240
#SCFeatured #Arthur #MikaelLindnord #MarkWahlberg #ArthurtheKing #BeausBlog