It's Monday. Everyone needs a hug on Monday. And sure, you might have a friend or a relative or a spouse or a significant other that you could ask that gives decent hugs, but I don't have to know how good that hug is to know that it's no comparison to one from a friendly dog.
Your dog, if you have one, is of course preferable. But if you don't have one, or if you happen to be in New York City and don't mind "cheating" on your pup (oh they'll find out!) then you should make it your mission to find Loubie.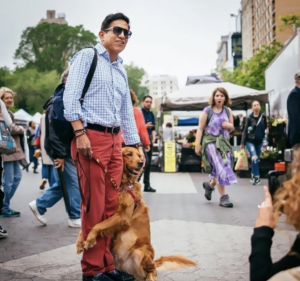 This is Loubie. Short for Louboutina. We mentioned her on Bow Ties but wanted to again here. Loubie gives out free hugs in NYC!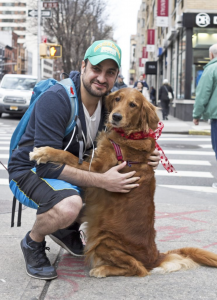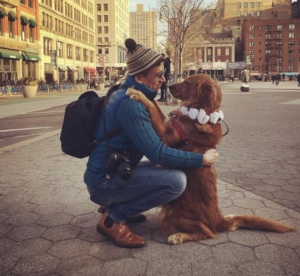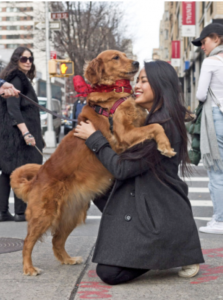 Her usual spot is at 5thAve and 17thSt 2-3 times a week (Loubie's got it right, that's my kind of work week!) with her owner Cesar, giving out hugs to anyone that wants one.
There are a lot of great reasons to go to New York City, but a hug from Loubie just might be at the top of the list!
Follow her here:
Loubie's Instagram (@louboutinanyc)
Loubie's Twitter (@TheHuggingDog)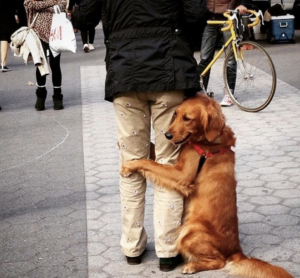 #Loubie #TheHuggingDog #NewYork #NewYorkCity #NYC #ThingsToDoInNewYork #LaughLoveLick #LaughLoveLickHUG